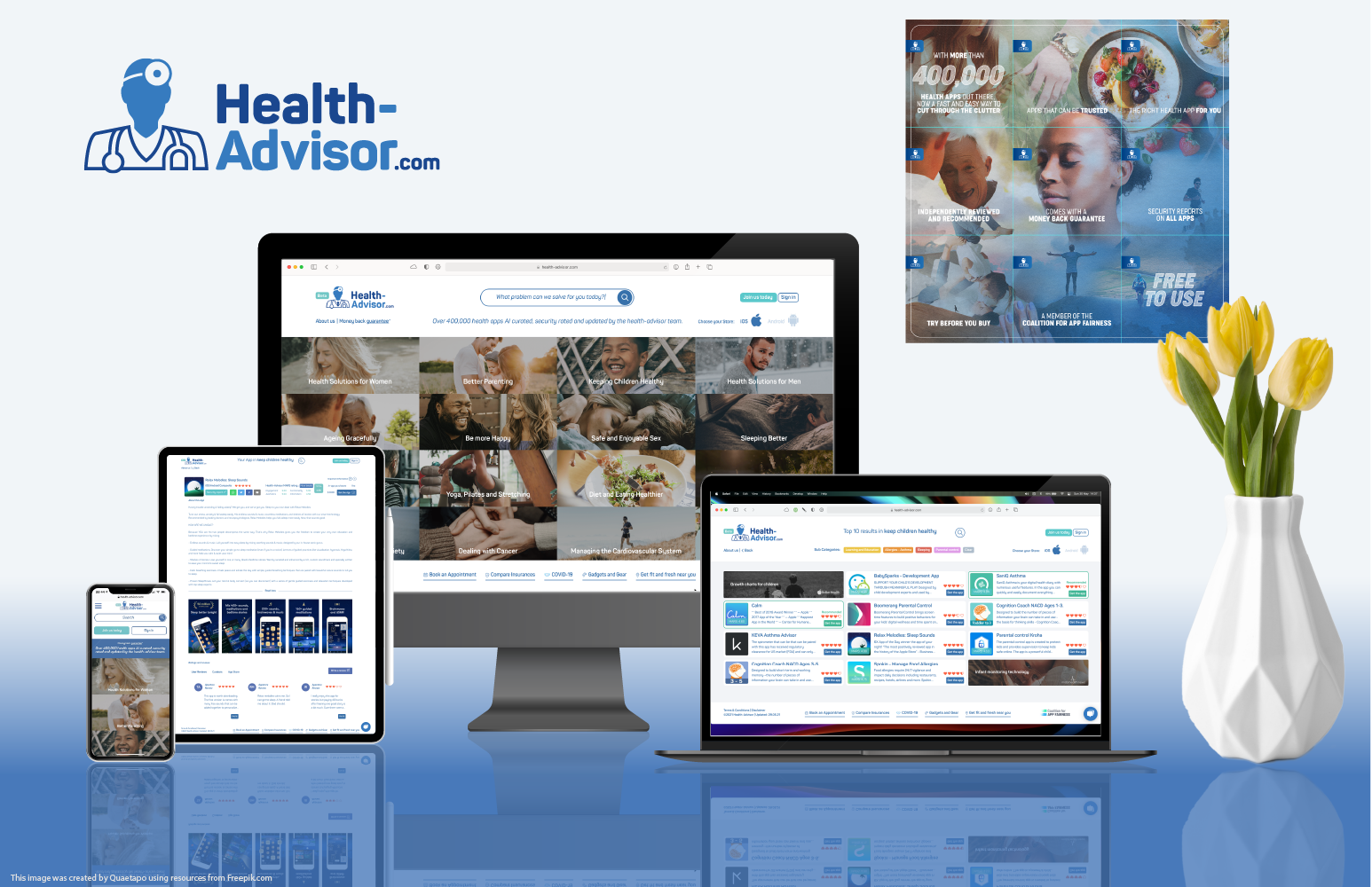 Health-Advisor
 is an initiative of 
Kindmore
 CEO, Niels Linde Espersen, based out of Switzerland. They have developed a proprietary AI technology to analyse the over 400,000 health apps in the market and deliver these in a curated environment to help people find the right health or wellbeing app for their needs.
Their vision is 'to create a better, healthier world by harnessing the power of digital health and become the one stop shop to help solve the personal health care journeys of all our users.'
Working on the project since October 2019, I have been helping with:
•
product development and launch
– managing the MVP build and launch in the Australian test market
•
UX/UI design
– including implementation of the service and experimentation with evolving designs
•
marketing automation
– setting up and integrating HubSpot, social media, Google Ads
•
technical team management
– responsible for managing the team of frontend (Australia and India) and backend (Switzerland, Germany, and Romania) developers, working in an Azure/Angular development space
•
managing API integrations
and specifications across internal tenancies and external services
• setting up
Agile development
processes and practices
• scrum master across development and marketing, and supporting other departments, such as curation
• developing
organisational business processes and workflows
• doing campaign development for launch and marketing automation
• working with the sales team to develop the B2B programmes
• setting up analytics (Google Analytics, Google Tag Manager and heatmapping services such as Mouseflow), dashboards (Grow), and reporting
• preparing reports and materials for investor needs.
Here are some examples of the detail of work I have personally been responsible for building, designing and creating: