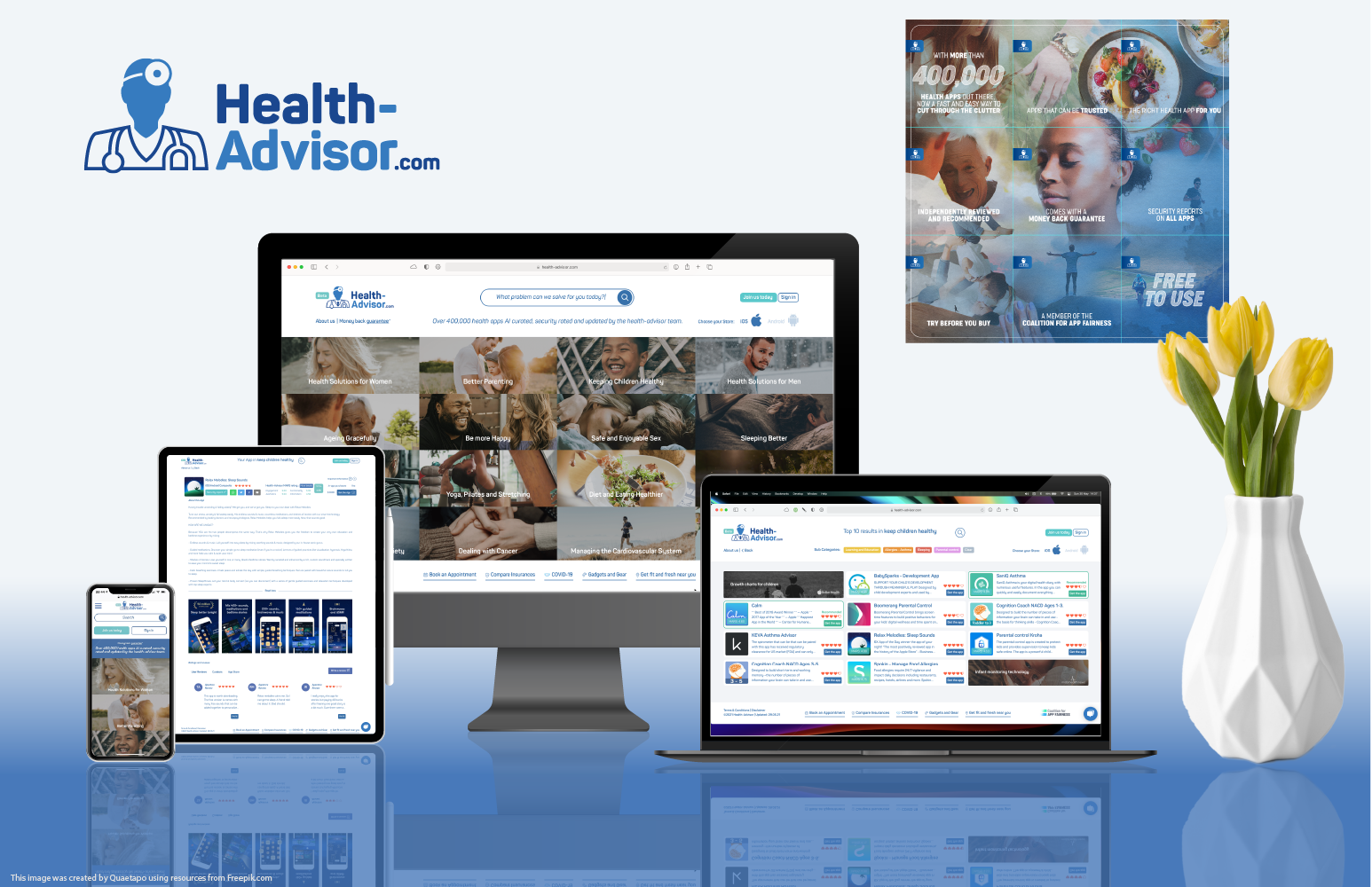 Health-Advisor
has developed a proprietary AI technology to analyse the over 400,000 health apps in the market and deliver these in a curated environment to help people find the right app for their needs.
Their vision is 'to create a better, healthier world by harnessing the power of digital health and become the one stop shop to help solve the personal health care journeys of all our users.'
Working on the project since October 2019, I have been helping with:
• product development
• UI design
• marketing automation – setting up and integrating HubSpot, analytics and heatmapping services such as Mouseflow
• technical team management
• business process and workflows
• campaign development
• analytics, dashboards and reporting.