Plain English Foundation has been providing training and editing services to Australian business and government for over 15 years and are 'the authority in clear communication.' they have trained more than 30,000 professionals.
In late 2019 they appointed me as business analyst to assist in driving the launch of a suite of online products. These included e-learning modules, online tools, upgrading the client portal and refreshing existing services.
Over 15 months I assisted in:
– analysing, selecting and implementing their learning management system (LMS)
– introduced agile project management methods
– coached and mentored management in these methods
– brought to market the Australian Style Guide
– advanced to final stage testing of new services and website.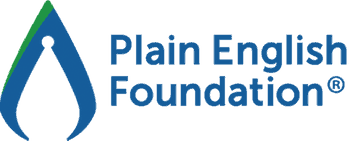 About the Australian Style Guide
During 2020 there was a lot of 
activity in the Australian style landscape as the Digital Transformation Agency from the Australian Government worked hard to update its style manual for authors, editors and printers. 
The style manual had been the definitive guide in Australia, although it was seriously out-of-date with its last print publication in 2005. In August 2020, the government's Style Manual was released.
Plain English Foundation, along with many others in the industry, were only too aware of the shortfall the delays in getting the style manual released. It was patiently working on its own style guide covering the most common style questions for writers and editors in Australia.
– communications specialists
– professionals writing at work
– students and academics.