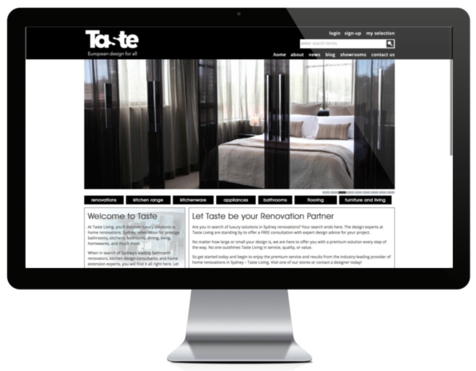 With the launch of the Taste Living retail stores in Australia there was the need to develop and implement the necessary infrastructure to deliver an online and in-store customer experience. 
My role as Ecommerce Project Manager was to undertake the necessary project scoping, research, logistics management, technical development, systems integration and deployment.
For such a large retail project with over 10,000 SKUs of imported products from Europe, this also included:
● designing the data schemas, product attributes and associated assets (such as product images, weights and dimensions) to support the service, 
● determining necessary governance and business rules (such as product returns, exchanges and warranties), 
● integrating with order management, inventory, logistics and shipping 
● building marketing and merchandising programs for customers
As part of the project we also implemented a bricks and mortar strategy to allow online purchase with in-store collection.